Rating
4 out of 5 (Highly platitudinous)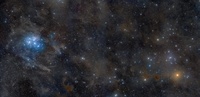 Aren't the unemployment figures just terrible!
One million
young people out of work. Tut, tut, tut. Now, just because you're unemployed, there's no need to go out rioting, although I'm sure we'll all understand if you do. In these difficult economic times, jobs come and go, they come and go.
Somebody ought to do something about this. As a Vaishnav Hindu teacher and theologian, let me just assure you that young people need to feel wanted and appreciated. They need to feel loved, to feel like lovers, not like rivals. They need to feel productive and useful, do something important like being a theologian.
How do we sell the contradiction, of fat cats on huge bonuses that can't employ a young person, even on minimum wage. For the young unemployed, every day is like survival. They string along, they string along.
Gandhi, a nice, wise Hindu that everybody's heard of and likes, thought it would be wise to have some native industry and not just import everything. No wonder he is regarded as so wise. That way people will have jobs, and through having jobs will be able to worship the Invisible Magic Friend. Otherwise they'll be like a man without conviction. We can even make things in different colours: red, gold and green, red gold and green.
Hindus call this:
karma karma karma karma, karma chameleon
.
Listen/Read
<<First
<Back
| 147 | 148 | 149 | 150 | 151 | 152 | 153 | 154 | 155 | 156 |
Next>
Last>>