Rating
1 out of 5 (Not platitudinous)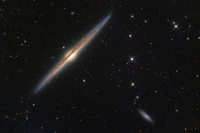 Brian here, in Southampton, an associate lecturer at the
London Institute for Contemporary Christianity
where we envision and equip Christians and their churches for whole-life missionary discipleship in the world, seek to serve them with biblical frameworks, practical resources, training and models so that they flourish as followers of Jesus and grow as whole-life disciplemaking communities. Hi.
The Care Quality Commission's
recent report
unearthed shocking levels of care among the elderly in English hospitals. It's the kind of thing that makes most of us very angry. There's a tendency to point fingers and scapegoat nurses for the deplorable way elderly patients are being treated.
Then I asked myself how many elderly people I knew. The answer was not many. Despite the increasing age of our society, I only really knew one elderly person and that was the old lady next door. I never help with her shopping or gardening. I rarely think about her, except when her TV is too loud.
There is no manual to learn kindness from. I realise now that I learned a lot these things from my grandparents, but that was at a time when generations tended to live closer together and had more interaction on a day to day basis. It never does harm to show more compassion. As a
famous religious person
put it, "The best criticism of the bad is the practice of the better."
If we all show a little more care for the elderly then perhaps, when our time comes, there will be people who look out for us.
Listen/Read
<<First
<Back
| 147 | 148 | 149 | 150 | 151 | 152 | 153 | 154 | 155 | 156 |
Next>
Last>>