Rating
3 out of 5 (Fairly platitudinous)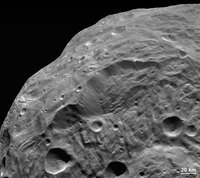 WAKEY WAKEY LIONEL!
What? Oh yes.
In the good old days, when I were a lad and life had not yet emerged onto land, I wanted to grow up to be a Marxist revolutionary. But it turned out Marxist revolutions were all rubbish so I gave up on that.
So I decided to become more spiritual. Spirituality without materialism is just some bloke waffling piously on the radio. Conversely, materialism without spirituality is just materialism. We need more spirituality.
Capitalism is very good at producing wealth - just not very good at spreading it out. That's where spirituality comes in to it. It, whatever "it" is, is very good at spreading it out.
Wealth does not bring happiness. Just look how miserable all those wealthy people are. Just ask yourself, have you ever seen a happy rich person? I think that says it all.
We don't just have an economic problem, we have a spiritual problem. If only people had been more spiritual we wouldn't be in this mess.
There are still some spiritual people about though, even among bankers. They give us all hope.
Well it's time to have a nice hot cup of hot chocolate and snuggle down under the sheets.
Night night everyone.
Night night Invisible Magic Friend.
NIGHT NIGHT LIONEL.
Listen/Read
<<First
<Back
| 146 | 147 | 148 | 149 | 150 | 151 | 152 | 153 | 154 | 155 |
Next>
Last>>