Rating
5 out of 5 (Extraordinarily platitudinous)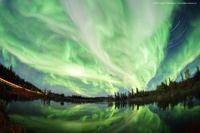 After 22 years in prison,
Troy Davis was executed
for the murder of off duty police officer Mark MacPhail. There are all sorts of issues to explore here: why did most of the witnesses withdraw their testimonies, why was there no forensic evidence, is 22 years in prison sufficient punishment? Is the man who was executed the same man of 22 years ago? What about the huge imbalance of black men on death row?
I'm not going to explore any of those. I'm going to talk about the visible bit of the Invisible Magic Friend. Why did Jesus have to be sacrificed on the cross? I'm sure this is the pressing question that everyone desperately needs an answer to this morning. As a Rev Dr, let me just assure you that it was
not
, I repeat
not
as retribution for the sins of mankind. This is a common misconception, often held by those who don't properly understand Christian theology. In fact, we've known since Martin Luther that if there was any justice in this world, we, and by "we" I do of course mean "you", would all be condemned to eternal misery.
Fortunately, Christian theology teaches that Jesus, whom you'll recall was the visible bit of the Invisible Magic Friend, is loving and merciful and forgives you. Which just goes to prove, yet again, how fantastically useful theology is.
As William Shakespeare's lesser known brother Archie
famously said
, "Couldst thou spareth not an schilling, dear brother Bill?"
As to why Jesus had to die? That's just too theologically complex to go into at the moment. Don't forget to tune in next time for some more vitally important Christian theology.
Listen/Read
<<First
<Back
| 146 | 147 | 148 | 149 | 150 | 151 | 152 | 153 | 154 | 155 |
Next>
Last>>