Rating
5 out of 5 (Extraordinarily platitudinous)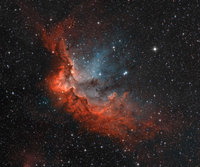 Nothing I can say can possibly do justice to today's Thought For The Day. Even by Anne Atkins' supremely high standards, this was a masterpiece.
It can only be described as express gibberish: totally incoherent, a random jumble of juxtapositions of current events and quotes from Jesus. Jesus was even expressed in a kind of Anne-Atkins-speak: Oxbridge with a touch of what might be anticipated as language that appealed to we lesser commoners.
I normally manage to extract some sort of a coherent message from even the most woolly Thought For The Day, but today's chaotic gallop is quite beyond my meagre talents.
Anyone who feels up to translating this into something intelligible, by all means be my guest.
Listen, and wonder, at the sheer masterful, craftsmanship.
Listen/Read
<<First
<Back
| 148 | 149 | 150 | 151 | 152 | 153 | 154 | 155 | 156 | 157 |
Next>
Last>>