Sunday, 6 November, 2011, 03:03 PM -
Clemmies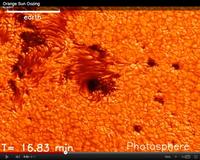 We only have one candidate this month. The only wise sage to make a pitch for the top award, was
Rev Dr Dr Joel Edwards
, who lambasted secular society for failing to keep up with the Church's enlightened views towards women.
I'm not really sure if he should get an award when the others were obviously just not trying. What do people think? Should he get the October Clemmie by default? Or should I just roll this month's award forward?
I have a feeling November is going to be a lot better with Anne Atkins and Rhidian Brook already scoring fives.
UPDATE
Rev Dr Dr Joel Edwards is hereby awarded the October Clemmie. My heartiest congratulations to the good Rev.
<<First
<Back
| 149 | 150 | 151 | 152 | 153 | 154 | 155 | 156 | 157 | 158 |
Next>
Last>>