Rating
5 out of 5 (Extraordinarily platitudinous)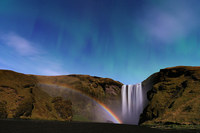 Aren't interfaith groups just fantastic? It all started during World War II when the Archbishop of Canterbury suddenly had this incredible revelation: why don't we stop killing Jews? Killing Jews, or simply just exiling them, torturing them or forcing them to become Christians, had been a bit of a Christian pastime for the previous 2,000 years. Now that the Nazis were killing Jews in their millions, the Archbishop and a previous Big Chief Rabbi decided enough was enough.
Since then there have been no end of interfaith groups, as people of different faiths try to overcome the religious differences that set them apart from one another in the first place. There are literally thousands of interfaith groups, interfaith meetings (with some very pleasant buffet lunches) and interfaith initiatives. Believe me, I know, I'm being invited to enough of them. They have been so enormously successful that they continue to be needed, thus ensuring a secure supply of buffet lunches for Chief Rabbis and other faith leaders well into the future.
Let me give you an example. A Synagogue in Swansea was vandalised and desecrated. I can't imagine who would want to do such a thing. I mean it's not as if there are any religions left, after all these interfaith meetings, who've still got a grudge against the Jews. Anyway, some people from one of the other nice religions helped us fix it all up again, so that I could reconsecrate it to our particular version of the Invisible Magic Friend.
The interfaith industry: one sector of our economy that looks set to endure for a very long time to come.
Listen/Read
<<First
<Back
| 146 | 147 | 148 | 149 | 150 | 151 | 152 | 153 | 154 | 155 |
Next>
Last>>