Rating
5 out of 5 (Extraordinarily platitudinous)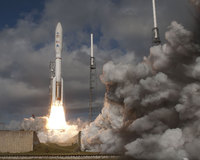 A
death by suicide
affects us all. We wonder what depths of despair and hopelessness they must have felt to push them to such lengths. We wonder if there wasn't more that we could have done to bring them just enough hope, enough consolation, to bring them back from the brink.
Naturally we, and by "we" I do of course mean "you", turn to Christianity to find out what it has to say about this. Well it mostly says "don't do it", it's a mortal sin and you really don't want to die with a mortal sin on your soul. Then
it argues quite a bit
about how culpable the person who committed suicide is and how extensive their punishment in the afterlife should be.
If they had taken advantage of the Christian facilities for confession and forgiveness they may well have decided not to commit suicide. Alternatively they could have consoled themselves with knowledge of the wonderful invisible magic afterlife and how important it was to delay getting there as much as possible.
In this way, modern Christianity faces up to the reality of depression and despair.
Listen/Read
<<First
<Back
| 145 | 146 | 147 | 148 | 149 | 150 | 151 | 152 | 153 | 154 |
Next>
Last>>