Rating
4 out of 5 (Highly platitudinous)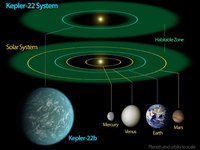 News, news, news. The news is just full of news these days. However, a lot of news is not news at all. It is in fact, old news, news that has been announced before it was news and that by the time it became news was no longer news.
There, no one can accuse me of only tangentially mentioning the news today. I've done nothing but talk about news, future news and past news.
Which brings me onto past and future tense and the true meaning of Christmas. The true meaning of Christmas is that we haven't had it yet. You're not supposed to be jolly yet. You're supposed to be miserable. There's lots of death, suffering, injustice and wealth disparity to dwell upon. Believer and unbeliever alike, ask why does the Invisible Magic Friend not do something? Simplistic answers like, he doesn't exist, are automatically excluded because it would make religion look silly.
The birth of the Invisible Magic Friend is something that happens NOW, that is to say, in several weeks time. It wasn't announced in advance, except by the prophets who announced it in advance. That is why Christmas is real news, or at least it will be when it happens. When it does actually happen, which is NOW, in several weeks time, we'll all be jolly grateful that it's already happened in the past, unannounced and NOW.
Listen/Read
<<First
| 145 | 146 | 147 | 148 | 149 | 150 | 151 | 152 | 153 | 154 |
Next>
Last>>