Rating
1 out of 5 (Not platitudinous)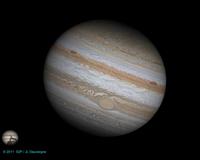 I was once asked if cultural traditions could be used to excuse a particularly violent case of honour killing. It cannot. Murder is murder and is always wrong.
Honour violence in this country is nearly always perpetrated by Muslim men against Muslim women. Family honour is often interpreted as narrowly as a woman's chastity.
Last year, there were
nearly 3,000
reports to the police of honour violence. This is not something that we Muslims can afford to ignore. It is a culture intended to impose obedience in women through fear.
Religion cannot pretend to maintain the dignity of all human life while ignoring the murder of women. The mindset of Muslims must change. We cannot continue to enjoy the benefits of a liberal society while ignoring this oppressive behaviour. It is time to speak out against Muslim violence against women. If we do not then all Muslims will harbour some responsibility for the consequences.
Listen/Read
<<First
<Back
| 144 | 145 | 146 | 147 | 148 | 149 | 150 | 151 | 152 | 153 |
Next>
Last>>