Rating
5 out of 5 (Extraordinarily platitudinous)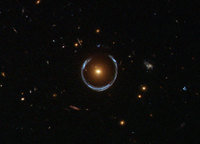 There's a big Jewish festival underway. Happy Hanukkah everybody!
Hanukkah celebrates the rebellion of the Jews against Antiochus IV. He put a statute of the wrong Invisible Magic Friend in the temple and banned us from mutilating the winkles of baby boys. He was obviously a bit mad.
Antiochus inherited power, which is a bad thing unless you're a Jewish king. The good guy was Judas Maccabeus who put the real Invisible Magic Friend back in the temple and started mutilating baby boys' winkles again in defiance of the evil Greeks.
By an incredible coincidence, this is
exactly
like the deaths of
Vaclav Havel
and
Kim Jong-Il
. Vaclav Havel didn't fight an underground
gorilla
guerilla war against Kim Jong-Il, or anyone else for that matter, in exactly the same way as Judas Maccabeus did against the mad King Antiochus.
So it shall always be, as brave men fight for the freedom to mutilate baby boys' winkles against the stench of tyranny. Courage shall always triumph over insane despots who attempt to put the wrong Invisible Magic Friend in the temple. The human spirit soars like a great human soaring thing. The light of hope banishes the darkness of totalitarianism where a bunch of unelected men tell everyone else what to do.
Thanks to men like Judas Maccabeus, no one will ever again challenge our right to mutilate baby boys' winkles.
Listen/Read
<<First
<Back
| 143 | 144 | 145 | 146 | 147 | 148 | 149 | 150 | 151 | 152 |
Next>
Last>>