Rating
2 out of 5 (A little platitudinous)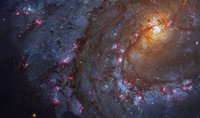 It's Armistice day today. Lots of people will observe the two minutes silence at 11 o'clock: at home, in the office, at the supermarket, on the train, in cafés, shops and restaurants, in car parks, at airports, in police and fire stations, in hospitals, in libraries, in bowling alleys, at sports grounds and many, many other places too.
The two minutes silence was invented by
Edward Honey
, except he called it a five minutes silence. It was reinvented by
Percy Fitzpatrick
, who decided that a two minutes silence would be better if it was called a two minutes silence. George V, who was the head of the British Empire at the time, thought this was a really good idea.
Quiet people are usually very nice people. Monks are quiet and they're really nice. Who ever heard of a monk
doing anything bad
? Jesus was really nice too and I can't recall him ever saying anything at all.
So, wherever you may be when you observe the two minutes silence today, just think how much nicer it could have been if we'd had a five minutes silence.
Listen/Read
<<First
<Back
| 144 | 145 | 146 | 147 | 148 | 149 | 150 | 151 | 152 | 153 |
Next>
Last>>