Rating
3 out of 5 (Fairly platitudinous)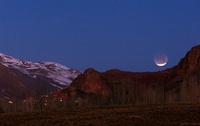 And the Big Question on everybody's lips
this morning
: what role will the Church of England play in the imminent depression?
As a Resplendently Reverend Lord Professor Bishop Baron, let me just set everyone's mind at rest. The C of E won't be like those loud, brash Americans. As everybody knows, we Christians are a meek, mild bunch who are not at all pushy. You won't find us poking our noses into everything and shouting about how we need to be listened to. Just listen to me now on TFTD, I'm ever so polite and reasonable.
For some reason, when we tell people about the Invisible Magic Friend, they seem to think that we in some way lack credibility. I know, it's astonishing, isn't it! Our shyness comes from the fact that we know we are right. It's not at all connected with the fact that last time people were openly religious we had civil wars and massacres, or that every time we mention it now people give us a very odd look.
A famous poet agreed with me, so I must be right.
Did you know that one of Hitler's
attempted assassins
was a Christian? Just one little example of how great we Christians are. He pointed out that one day you'll all be forced to be Christians. Until that happens, we'll continue to be very quiet and unthreatening.
In the meantime, do try to be nice to one another.
Listen/Read
<<First
<Back
| 145 | 146 | 147 | 148 | 149 | 150 | 151 | 152 | 153 | 154 |
Next>
Last>>