Rating
5 out of 5 (Extraordinarily platitudinous)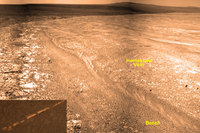 David and Goliath is a story from the Old Tasty mint of how the little guy stands up to the giant and goes on to be hereditary, autocratic dictator. It's the perfect metaphor for people standing up to dictator's today in a long list of Arab countries, plus Russia and Congo.
The people who stand up to people like the hereditary, autocratic dictator David, are just like David before he became a hereditary, autocratic dictator. They are showing something that we Catholics call "courage", which is when you stand up to autocratic dictators.
Courage was invented by the Greeks, along with justice, temperance and their sister, Prudence. Together these are the four cardinal ways of being good. They were such good ideas that we Catholics decided to adopt them and keep them alive for the sake of humanity. Has anyone mentioned Saint Augustine or Saint Thomas Aquinas lately? Thought not. Well they thought the four ways of being good were good too, so they decided to pass them on.
Being good took a bit of a dive after the Renaissance and then disappeared completely due to that wretched, secular Enlightenment. But the world hasn't been a complete wreck since then. After the war, philosophers rediscovered being good again. They found out that Catholicism, along with all the great religions, had advocated being good. Even Confucianism advocated being good. Confucius invented being good at about the same time as the Greeks, but he was very far away. It was still mainly religious people who thought being good was a good idea though.
So as autocratic dictators are swept away by people like David before he became an autocratic dictator, being good is surely an idea whose time has come.
Listen/Read
<<First
<Back
| 145 | 146 | 147 | 148 | 149 | 150 | 151 | 152 | 153 | 154 |
Next>
Last>>