Rating
2 out of 5 (A little platitudinous)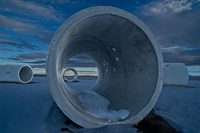 Homeless people die, on average,
30 years younger
than the rest of us. A woman of 43, living on the streets, can expect this to be her last Christmas. We might scarcely notice her, in her dirty sleeping bag or cardboard box, forced there through desperation and poverty. Yet she is a unique person, with secrets and memories of happier times.
This Christmas, my church, along with many others, will act as a refuge for those with nowhere else to go, providing warmth, a hot meal and an ear to listen.
We do this because homeless people are made in the image of the Invisible Magic Friend and because the Invisible Magic Friend was born at Christmas in an animal's feeding trough. Otherwise we might just not bother.
Listen/Read
<<First
<Back
| 144 | 145 | 146 | 147 | 148 | 149 | 150 | 151 | 152 | 153 |
Next>
Last>>